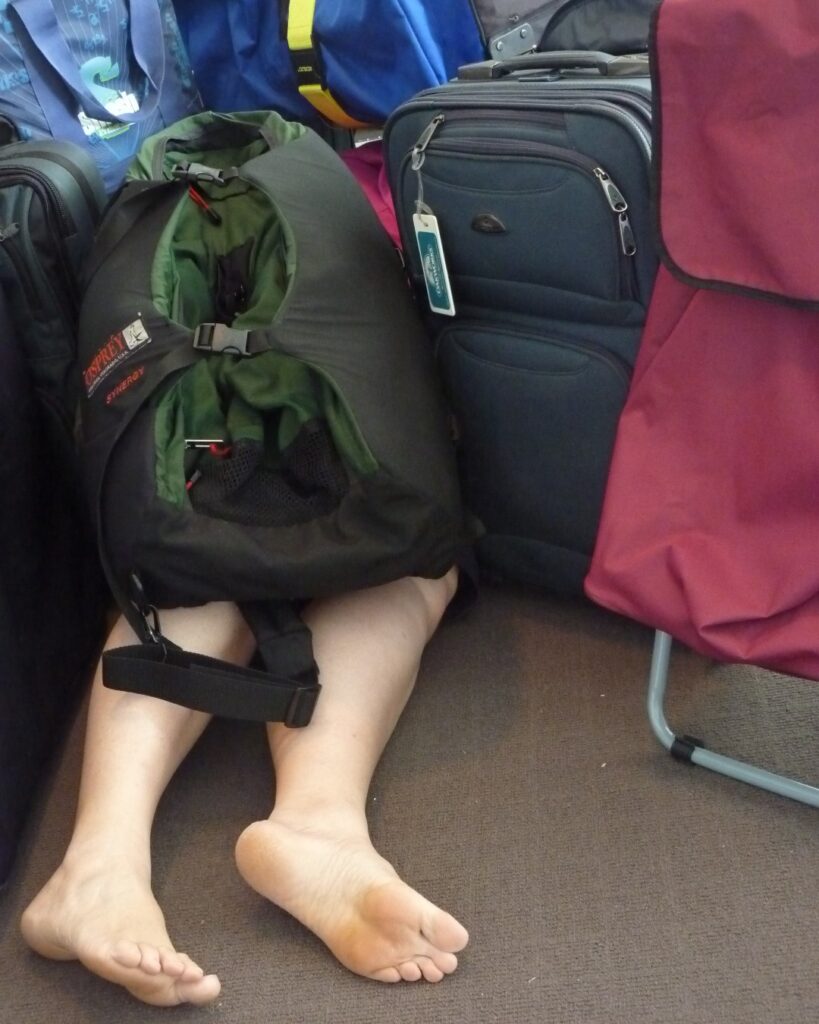 Many many years ago a new-to-massage therapist called me in a panic. "I don't have any clients this week! I will have no income this week! What do I do??"
Sometimes, that happens. Here's what you do if it happens to you:
1. As much as you are able, put aside a little money every week into an emergency fund. Even if it's $5 or $10, over time you'll have enough money for at least 1 or 2 "crap happens" weeks.
2. Take a deeeeeep breath. Please do not give into any internal messages of how this is all your fault, how you screwed up, how you'll never have another client, how this never happens to other massage therapists, etc. Smack that little voice upside it's figurative head (don't smack your own head!)
3. Spend up to four non-panicked hours on your marketing — both attraction and retention — so you have the good feeling that you did something. You can focus on filling some slots for the dry week or you can put your efforts into your future weeks.
4. Look around. Are there business-related tasks you haven't had time for or have been putting off? Take a half-day or so to do those. Bookkeeping. Laundry. Researching web developers or scheduling software. Reading trade magazines. Whatever.
5. Go do something fun. Got grandchildren? Go play with them. Got a dog? Long walk (if feasible). Movie you've been wanting to stream or see in a theater? Go watch it. Good book you've been wanting to read? Read it. Be kind to yourself!!
6. Resist the urge to spend all your time on social media. In fact, set a hard limit for how much time each day you'll scroll through it. The truth is, when you're upset / panicked / feeling insecure / etc. social media is downright BRILLIANT at exaggerating all those feelings. Don't do that to yourself.
Sometimes, crap happens. Don't let it bury you or define you. Make a plan, be gentle with yourself, and keep on truckin'.